Retreat with Tiger Singleton – 17-22 March 2020 – Begur- Spain
A sincere exploration through Life with Yoga, Breathing, Meditation and Satsang
Gently held in the north of Spain, this 6-day Retreat is an opportunity to discover and connect with a new depth of inner and outer freedom.  Designed for the warrior in heart, this will be a sacred space to meet yourself with a renewed courage and allow for the falling away of everything that no longer serves.
The Freedom to Be You is not only an invitation to finally let go of any lingering self-judgment, but also an invitation to extend freedom and love to the whole world. You will see, beyond any doubt, your inherent capacity to stand on your own authority in complete love; which very simply is your ability to connect with a more genuine and sincere love in yourself and with others.
Each day begins with an intentional exercise in breathing, preparing the space within to receive a new depth of wisdom and guidance.  Followed by an invitation to enjoy a refreshing dip in the pool, allowing the body to awaken and prepare for Integral Yoga and Meditation.
Now that your heart, mind, and body are in sync, we all sit together for an intimate, yet playful, exploration into our deepest nature.  Satsang with Tiger, is an experience of unraveling fearful conditioning and looking beyond the veil of illusions created by the mind.  He speaks directly to the heart of being human and compassionately destroys all of your excuses for not falling madly in love with Life.
Satsang is a Sanskrit term meaning "being in the company of the truth" or "right association," and refers to a group of like-minded/hearted people who engage in a spiritual dialogue or receive messages of insight and wisdom.  
What is included in this retreat
Every day 4 hours of optional Satsang with Tiger Singleton in an intimate setting
Daily Integral Yoga classes and Meditations
Breathing exercises early in the morning (optional)
Silent walk through the forest and silent morning
5 nights in a beautiful eco-style room with eco cotton sheets (with organic shampoo, shower gel and daily fresh filtered water)
All meals (breakfast, lunch and dinner). Lunch and dinner are 3 courses. Meals are vegetarian/vegan with some seafood as an option.
Fruits, nuts and tea/coffee whenever you like
The retreat starts on Tuesday the 17th with dinner and we say goodbye on Sunday the 22nd at around 11:00 am.
Daily exploration topics
Day 1 – Evening Intro:  Welcome to the Real
Day 2 – Freedom and Love, is Everything We Crave
Day 3 – The Cosmic Mirror & Opportunity of Relationship
Day 4 – The Nature of Real Healing & The Gift of Pain
Day 5 – A Life of Devotion, through Playful Service
Day 6 – Closing Ceremony: Now go home and play
Tiger (1981) is considered by many to be a modern-day-mystic in the disguise of a normal dude. His greatest joy is in the sharing of meaningful insight and wisdom with small groups of sincere individuals who seek a Sacred Truth.
His sharing goes beyond mere intellect and reaches deep into the heart; making it quite clear that real liberation from suffering & conflict, is a journey that begins and ends with our most sincere self.
With a depth of playfulness and directness, Tiger points to an ancient and sacred truth that is the natural birthright of all human beings.
Beyond any pretense of authority, Tiger invites the seeker to see the unavoidable entanglement of our human lives with our spiritual nature.  He exposes the opportunity of embracing what might be our messy human experience, while extending a profound love and compassion towards everything and everyone.
You can find more information about Tiger on www.inlightconnect.com and www.tigmonk.com
Sitting in satsang with Tiger is an amazing way to be taken by the hand and shown the Truth in a non-dogmatic, compassionate, sincere and down to earth way. Tiger's use of words, the softness he radiates and the wisdom he shares gently peels off every layer of bullshit that has become our identification in today's world and leaves you with a space that allows for total and utter freedom.
There have been few people in the world that have opened my mind and heart like Tiger has. When he speaks, we cannot help but remember how sweet and playful life truly is. His compassionate humor melts the walls around our heart; and word after word, the true nature of our being is revealed as hiding in plain sight.
Many can write poetry, few live and embody it. To spend time with Tiger is to spend time in the presence of truth. This feeling of coming home and knowing without a shadow of doubt that all is well, rekindles a light inside of us that will continue to guide our way long after the meeting is over.
Satsang with Tiger is a rare opportunity to open and surrender into the sincerity of our ever present true nature. Through the grace of satsang I opened into receiving and embodying divine love, love that is beyond ideas of personal identity, love that is always and all ways present. Satsang feels like the ultimate homecoming where I can rest in the divinity of all things.
Integral Yoga combines different classical Yoga philosophies to a complete Yoga with 3 'phases'. The first phase is, like with all Yoga, to know your true Self. The second is experiencing life fully from this inner Awareness and the third step is to change the 'normal' human natures. Starting with the first phase will immediately have an impact on the other two, so it's an all-inclusive process.
The beauty of this Yoga is that it integrates different forms of Yoga, but hasn't any strict rules. The integration takes place in daily life, it's about being Aware. And by practicing this, your own inner peace becomes an anchor in life.
An Integral Yoga class combines Hatha Yoga (physical exercise while staying aware of what's happening inside the body), Breathing exercises (to enhance energy flow in the body and to help concentrate) and Meditation (to quiet the mind and enter the Heart).
Arenda will be teaching these classes during the retreat. With her 18 years of experience in the field of health, fitness and Yoga, she will guide you through movement and stillness in a direct, no-nonsense way with a healthy dose of humour. More info about Arenda you can find here (the page is in Dutch).
Your home during this retreat
You will stay in VILLA PI BLAU. This cosy and modern getaway has been designed for the wellness and relaxation of families and groups within a peaceful and natural coastline setting.
Situated in the picturesque bay of Aiguablava, 1,5 km away from the iconic medieval town of Begur, VILLA PI BLAU could not be better placed. Atop a pine-clad hill and surrounded by a beautiful Mediterranean garden, VILLA PI BLAU overlooks gorgeous crystalline water coves and sandy beaches at short walking distance.
The owner's wish for you is that you leave behind your daily routine and spend a quiet, blissful time tuning in to the rhythm of nature.
When building VILLA PI BLAU, they focused on energy-efficient construction, with a strong emphasis on quality sustainable materials to combine wellness and green design. Its hundred square meter Yoga and Relaxation Room provides an ideal sunny and seaside spot to mentally and physically relax.
This will be your home away from home for a couple of days. The perfect place to come home to yourSelf.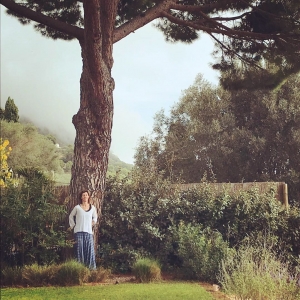 Your investment in this beautiful adventure
| | |
| --- | --- |
| Triple room (with bathroom + sea view) | |
| Double room (shared bathroom with 1 extra person) | |
| Double room (with bathroom) | |
| Single room (double bed, shared bathroom with 1 person) | |
| Single room small (single bed + bathroom) | |
| Single room big (double bed + bathroom) | |
WE WILL GIVE A LAST MINUTE DISCOUNT!
Contact us for the details. info@elementsyoga.nl / 06-50406599
All triple en double rooms can either have single beds or double beds, depending on your preference.
What is not included in the price
Flight to and from Barcelona or Girona
Transfer from Barcelona or Girona*
Massages or Healing sessions if preferred
Cancelation insurance and Travel insurance
* We can arrange a transfer from Barcelona which will depart around 17:00h on the 17th of March around 17:30h. It will return on the 22nd of March around 11:00h from our villa. This transfer will be around € 50,00 p.p. both ways.
If you travel to Girona it's best and cheapest to rent a car and you might be able to share that with others who will travel around the same time.
For questions about this or anything else, don't hesitate to contact us.
We hope to meet you in Begur in March 2020.
Let's create magic together!
And if you want to know how others have experienced retreats with Tiger, watch the video below.
Retreat testimonials from Tiger